Sania Mirza is a legendary name in Indian Tennis in history and in present too. Sania has lots of achievements for the country in the field of Sports. She is now 35 of her age. Sania represented India in approximately every world stage event in tennis and also achieved titles in her name.
The 4th and the last Grand Slam of the year is all set to happen. The US Open 2022 will start on August 29. Approximately all big names are ready to participate in the mega event. Indian fans had an eye toward the legend Sania Mirza to see her on the court of the US Open.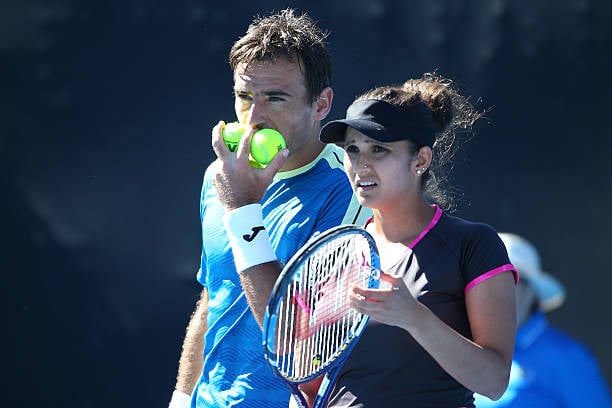 Sania Mirza is the winner of 6 Grand Slams titles
Indian star tennis player Sania Mirza has been number 1 in the women's doubles event. In his career, Sania has won 6 titles. These include 3 women's doubles Grand Slam titles and 3 mixed doubles Grand Slam titles.
Sania Mirza has won the 3 Grand Slam Australia Open, Wimbledon, and US Open in women's doubles. While Mirza holds the mixed doubles titles of Australia Open, French Open, and US Open in her career.
Why she is in the news
But Indian tennis star Sania Mirza has pulled out of the US Open tennis tournament starting on August 29. Sania Mirza has an injury to his elbow. Mirza announced her withdrawal from the last Grand Slam of the year in a social post on Tuesday morning.
Saina Mirza has already won a women's doubles title here in the US Open that's why all fans were looking towards her in the last stage of her career.
Mirza reached the semi-finals of Wimbledon last month
Sania Mirza and her Croatian partner Mate Pavic in a mixed doubles event were did the journey to semifinalists of Wimbledon last month. The pair had lost in the mixed doubles semi-finals match.