India vs Pakistan Super 4 Match: Pitch Report, Weather Forecast All You Need to Know
The victory of Pakistan in the last group stage match gave success in qualifying for the Super 4 in Asia Cup 2022. This victory of Pakistan also decides one more India vs Pakistan encounter in the Asia Cup 2022. Both teams will clash with each other today September 4, one time again in the Super 4 stage match. The teams India, Pakistan, Afghanistan, and Sri Lanka are finalized for the Super 4. These 4 teams will clash with each other in the Super 4 stage of the Asia Cup 2022.
The team Sri Lanka beat team Afghanistan in the 1st encounter of the Super 4 stage of Asia Cup 2022. Sri Lanka won the match by 4 wickets yesterday. Today India again will look to continue the winning run in Asai Cup 2022. No doubt they will again play with more than 100% to beat their biggest rival. While Pakistan will try to bounce back and make a strong step towards the road map of the finals.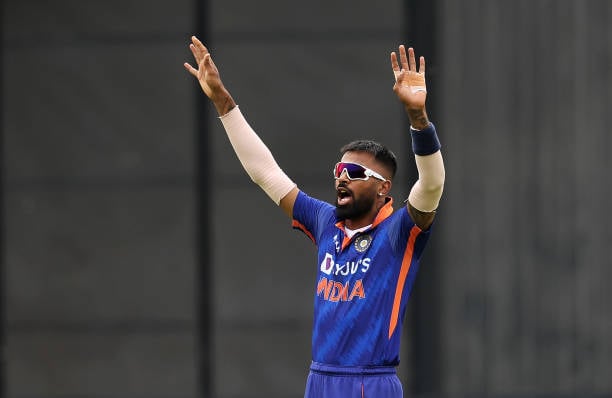 Pitch Report
We have grass cover in both earlier matches of Asia Cup 2022 on the pitch of Dubai International Cricket Stadium. Scoring runs remains difficult on the pitch of Dubai. The pitch has assistance to the bowlers. There is good pace and bounce on Dubai's pitch.
Weather Forecast
The good news from Dubai is no rain is expected for the game tomorrow. The temperature for the day may be a little high. Both teams do not have much experience in playing UAE.
Temperature- 38/29
Wind- 24 km/h
Humidity- 39%
Chances of Rain- 0%
Both Teams Playing 2 Matches After 4 Years
Both teams will clash with each other 2nd time within 8 days. Fans and the cricket world are waiting for another nail-biting encounter between both teams. It is the first time in the last 4 fours when both teams are playing back-to-back matches in that very short period. Earlier both teams had played 2 matches in the tournament of Asia Cup 2018.
Virat Kohli is near to one more record
Formal Indian captain Virat Kohli is at the 97 sixes in the T20 international matches. If he got successful to hit 3 sixes in the match and completes 100 sixes then he will become the 10th batsmen to score 100 or more than 100 sixes in the T20Is. Virat Kohli has hit 4 sixes in the 2 matches played so far in the Asia Cup 2022.
India defeated Pakistan in the group stage clash
India played their 1st group stage match of the tournament against Pakistan on August 28. That was a nail-biting thriller.