Those of us who are children of the 90s feel very much related to the Doordarshan news channel. The main reason for that was that there were not so many channels available in the world of TV. At that time only the Doordarshan channel was our hope. And to be honest, it feels pretty good to have some touch of those old days now. Check Asia Cup 2022 Live Coverage On DD Sports TV Channel.
Moreover, when it is an India vs Pakistan match, nothing else matters. These two names force us to give 440 volts of electric power to our bodies. That tingly strange feeling keeps pounding our brains. In those days, having a match meant less chance to go to the stadium, and more to watch on Doordarshan.
Asia Cup 2022 Live Coverage On DD Sports TV Channel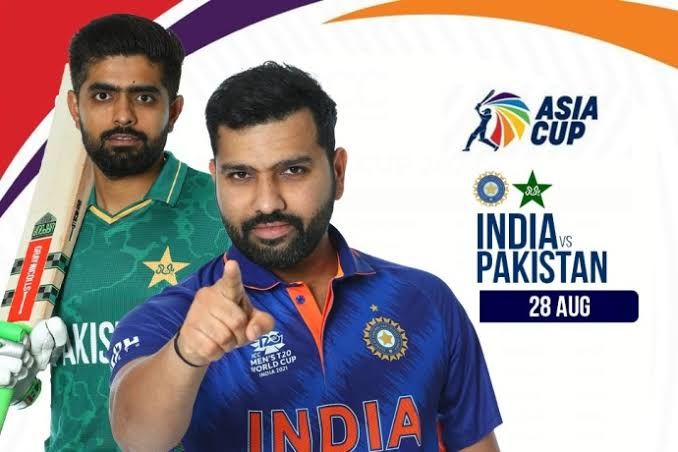 However, we sometimes reached the stadium to watch the match. Although unfortunately that match was played on small black and white TV in those days. And then the match of India vs. Pakistan meant that a war zone was created from house to house.
However, with time, the present environment has changed a lot. But when I heard that this Asia Cup match will be broadcast for free on Doordarshan, I couldn't contain my emotions anymore. So I rushed to share this passion with you.
Similarly, the live telecast of this year's Asia Cup is starting for free on Doordarshan. Where you stand, Disney Plus Hotstar, Jio TV, Airtel TV, everyone has something to pay only then you can watch. There, this Doordarshan live broadcast for free brought a happy advance message to the fans.
Just take a look at your Twitter handle. Fans felt no qualms about expressing their happiness. According to everyone, this is a piece of very happy news for them. On the other hand, there is a difference between watching every match and watching India vs Pakistan match.
ALSO CHECK: Asia Cup 2022 Time Table in PDF, Venue, Time in IST
DD Asia cup Live Telecast For Free!
I inform everyone that this much-awaited match is going to be held tomorrow. I will definitely watch the match on Doordarshan for free. Hopefully, those of the 90s like me who are here, will definitely not forget to take in that nostalgia.
You may be bored watching Men in Black movies but don't forget to watch Men in Blue. Here I inform you that after telecasting the entire India tour of West Indies, DD is again telecasting the Asia Cup life.
Not only that, tomorrow is very important for Indian fans. Because tomorrow is the day when the second game starts with the men in the blue match. Anyway, I will just say lastly don't forget to watch the match.