There's always something new for fans of Free Fire Max. In fact, they never like to disappoint fans. And that's why you will get everything from events to dresses to everything new in Free Fire. Of course, all the dresses in Free Fire are eye-catching. However, Free Fire has provided a new Elite Pass for fans. Check Garena Free Fire MAX Season 52 Elite Pass Reward, Price.
The creators of the game release a new Elite Pass at the beginning of every month. They did the same this time to maintain their record. By releasing this Elite Pass they regularly expand the game. I inform her that this is the 52nd elite pass of free fire max season. And at the same time, I said that you would get it in September.
Garena Free Fire MAX Season 52 Elite Pass Reward, Price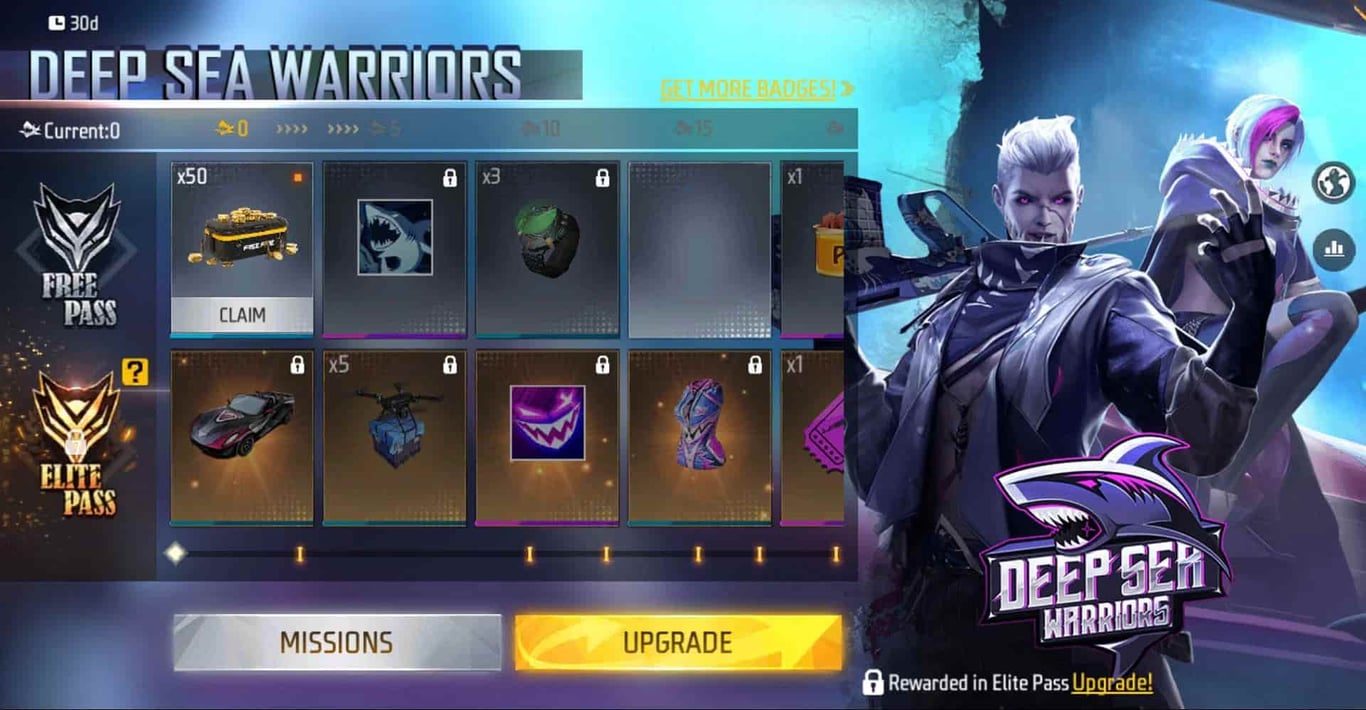 Of course, along with everything else, you'll also want to know what's inside the Elite Pass. First of all, sit down with a pen and a notebook because the list is going to be long, my friend. Anyway, you get many free rewards with Elite Pass of Free Fire Max.
ALSO CHECK: PlayStation Plus Free Games For September 2022 Announced
I hope you understand that everyone has a little interest in free stuff. Although the free rewards are a bit insignificant compared to what the purchase is worth. But what about that? The best thing is that you are getting it for free.
Then you can also get free cosmetics through this pass. Cosmetics play a vital role along with the character in playing any game. Different types of dresses sometimes have a lot of power that you don't usually get.
Elite Pass Reward:
There are some elite pass reward lists. Just check it-
0 Badges: Sports Car – Metal Jaws
5 Badges – Avatar of the Ocean Beast
10 Badges – Shark Fright Avatar
15 Badges: Jaw Smile Jacket
30 Badges: Death's Tooth Banner
40 badges: hungry fish shirt
50 Badges: Megan Tuenter Pack
80 Badges – Kar98k – Underwater Apex
100 Badges: Fright Bite T-Shirt
100 Badges – Ocean Runner Skyboard
125 Badges – AUG – Underwater Apex
150 Badges: Ocean Monster Banner and Metal Jaws Loot Box
200 Badges: Flesh Devourer Parachute and Grenade – Flesh Devourer
225 Badges: Hollow Swallow Backpack and Megajaw Torturer Bundle
With everything, I say the new Deep sea Warrior Elite Pass game is already live. This is why you can access it at the end of the month whenever you want. Not only that, you can upgrade the pass to get additional benefits like clothing and gun skins.
The Price:
At the same time, I inform here that you can buy an elite bundle by spending 999 rupees. But only Elite Pass costs 499 Diamonds. However, there is a difference between the two in that the latter offers players an additional 50 badges. And as a result, you can easily collect a fixed amount of rewards instantly.