Indian team has got a chance to bounce back after the crushing defeat against Pakistan in the first match of the T20 World Cup 2021. The Indian men in blue will face Pakistan in the Asia Cup on 28 August. Meanwhile, this year the Asia Cup is going on in UAE.
The Asia Cup T20 championship 2022 will start on August 27. The clash between India and Pakistan is likely to take place on August 28. India is the current champion of the tournament and will come out as the defending champion. In the first part of the Qualifiers will play.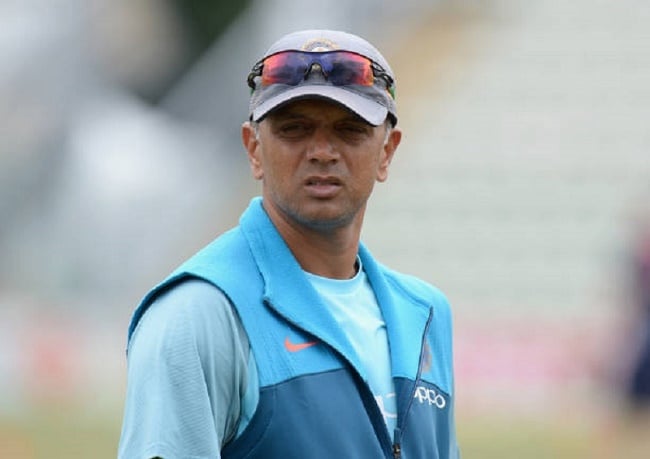 Rahul Dravid was found COVID- 19 Positive
The news came from the BCCI officials on Sunday that the head coach of the Indian team Rahul Dravid found COVID-19 positive. Board also question marked about his availability for the Asia Cup on Sunday.
Now News is coming that National Cricket Academy head VVS Laxman will coach the Indian team in absence of Head coach Rahul Dravid. VVS Laxman also was coach of the Indian team On the tour of Zimbabwe when Rahul Dravid was in a break. Laxman was also with the team on the tour of Ireland when the other squad of Indians was in England with Rahul Dravid.
BCCI announced Laxman as the Interim head coach for Asia Cup
BCCI officially announced the NCA head VVS Laxman as the interim head coach for Asia Cup. He has linked up with the team in UAE along with vice-captain KL Rahul, Deepak Hooda, and Avesh Khan, who traveled from Harare.
It is unclear when will Rahul Dravid gets his fitness
It is not yet clear whether Rahul Dravid will be with the team during any part of the event. Ever since the onset of the COVID-19 pandemic, the board's policy has been to keep Covid positive players or support staff in isolation. Therefore, it is possible that Rahul will join the team after the negative report comes.
Board also said Dravid can join the team as he gets medical clearance
BCCI clearly mentioned that the head coach of the Indian team Rahul Dravid will join the team once he tests negative. It will be cleared by the BCCI Medical Team.