Finally, the Asia Cup is here after a long wait. The Asia Cup is something that appears to be a passion for us. Somehow we look forward to seeing this cup. And to be honest, the fans must have pain for not having this cup for so many years. Check Asia Cup 2022 Time Table, Venue, and More.
So yes, what could be bigger and happier news for the fans? The moment is just like, "to Jhoomo to nacho"! type of. The most important thing is that the 15th edition of Asia Cup 2022 is about to start. Also, Cricketers are already seen as celebrities in India. At the same time, people have a lot of headaches about the game of cricket.
Asia Cup 2022 Time Table in PDF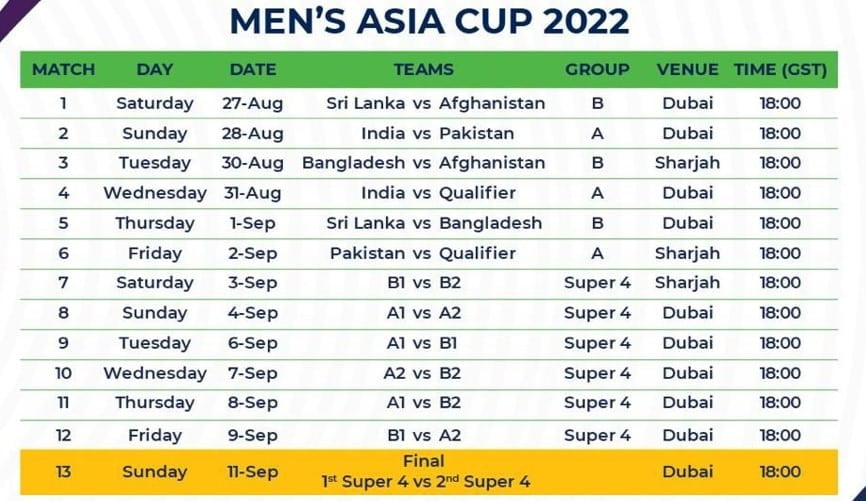 Also, people here are so enthusiastic about playing cricket that their level is sky high. And that level rises even further when the Games are organized four years later. For your convenience, I would like to inform you that the Asia Cup is being organized in UAE this year.
Yes, I agree that you are excited to watch the Asia Cup. But just watching is not enough because you need to know the Asia Cup schedule properly to watch. Suppose you start watching the Asia Cup but you don't know the time then the loss will be yours.
Though let me inform you, that earlier the tournament was scheduled to be played in Sri Lanka. But I hope you have heard that the situation in Sri Lanka is very bad. This is why our cricket board has shifted the venue to UAE.
As there is a food and energy crisis in Sri Lanka, it is not possible to host this Asia Cup in Sri Lanka. However, Team India was the Asia Cup defending champion in 2018. And at the same time, India won the last cup in 2018. Moreover, India has seven titles so far. As a result, India became known as the most successful team in history.
Schedule of Asia Cup 2022
Well, let me tell you that every match will be held at 7:30 pm IST time. Similarly, Dubai is the venue for most of the matches here. Only three matches will not be held in Dubai. Apart from all the match starts from 27th August which will continue till 11th September.
So don't forget to dot these dates in your calendar. I am giving the full timetable below so that you can understand it better.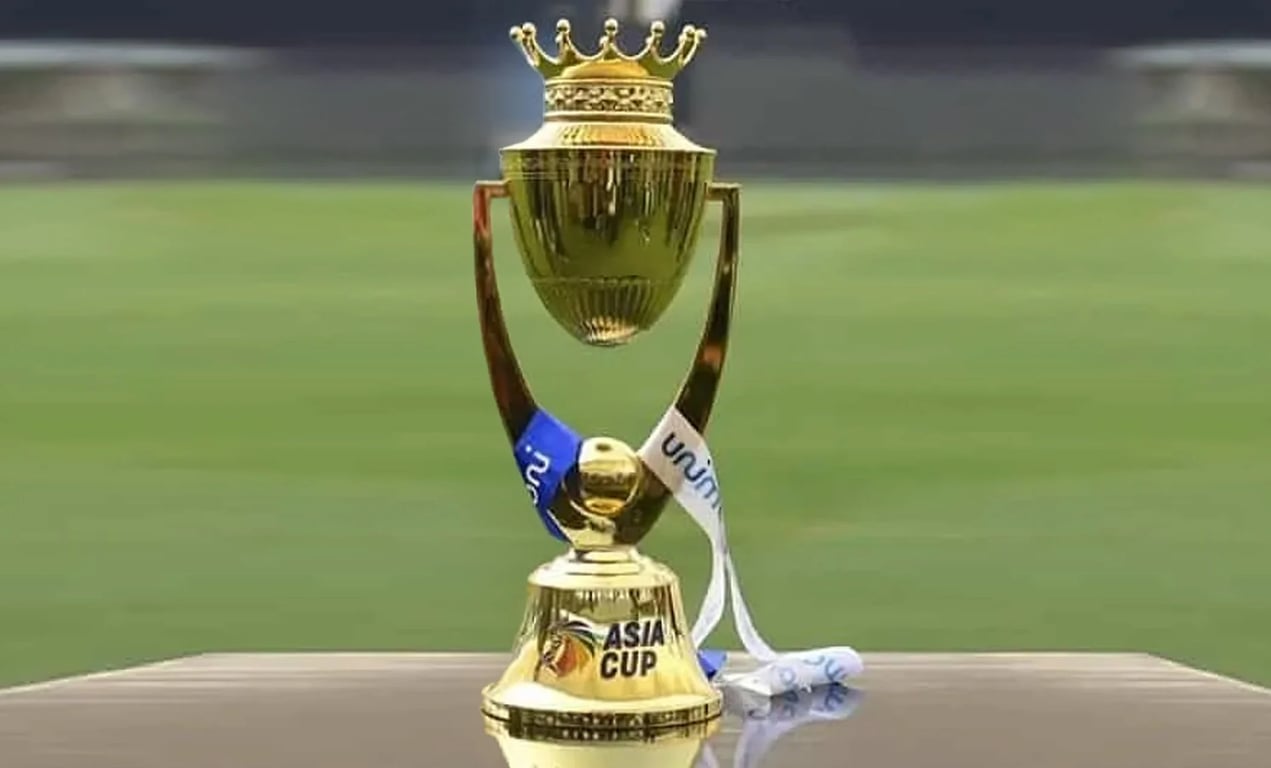 GROUP STAGE:
27 August 2022:
Sri Lanka VS Afghanistan in Dubai
7:30 PM
28 August 2022:
India VS Pakistan in Dubai
7:30 PM
30 August 2022:
Bangladesh VS Afghanistan in Sharjah
7:30 PM
31 August 2022:
India VS Qualifier Team in Dubai
7:30 PM
1 September 2022:
Sri Lanka VS Bangladesh in Dubai
7:30 PM
2 September 2022:
Pakistan VS Qualifier Team in Sharjah
7:30 PM
SUPER FOUR:
3 September 2022:
B1 VS B2 in Sharjah
7:30 PM
4 September 2022:
A1 VS A2 in Dubai
7:30 PM
6 September 2022:
A1 VS B1 in Dubai
7:30 PM
7 September 2022:
A2 VS B2 in Dubai
7:30 PM
8 September 2022:
A1 VS B2 in Dubai
7:30 PM
9 September 2022:
B1 VS A2 in Dubai
7:30 PM
THE FINALS:
11 September 2022:
Ice Cup T22 Final 1st Super 4 VS 2nd Super 4 Dubai
7:30 pm